The Gold Standard in Mind-Body Testing to Create Peak Performance
Using Cutting Edge Science to Optimise Your Mind and Body to Perform at Your Best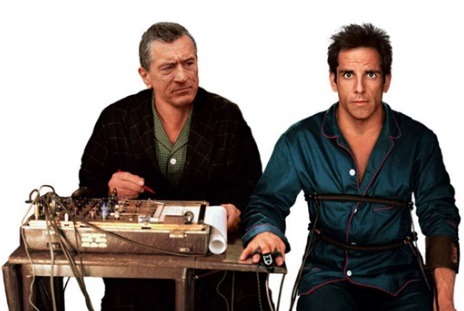 The system of testing I use is called Autonomic Response Testing (ART). ART is a highly sensitive and accurate form of bio-feedback testing. This non-invasive muscle testing system asks the body what it needs at the time to bring it back to balance.  The testing process is similar to the lie detector test. 
When the nervous system is under physical, mental or emotional stress it changes tension in the skin in areas correlated to that stress. The change in skin tension alters the electrical resistance (which the lie detector measures), and the activity in the brain and nervous system, which is what we assess with ART.
You Will:
Create More Energy Giving You the ability to Train more Intensely and Effectively.
Create a Huge Improvement in Your Recovery Time During and Post Session.
Sleep Deeper and Create a Profound Healing State in Your Body.
Develop Laser like Focus and Get in the Zone in Every Session.
Reduce the Chances of Injury and Bounce Back like a 10 year old from Any Physical Niggles.
Increase your Fitness, Strength, Speed, Reaction times, Flexibility and Power.
Create Unstoppable 100% Self-Belief and Determination throughout Every Cell of Your Body.
"As a direct result of Chris's Gamma belief change processes I won the British Open Tournament beating the world no.1 and that year achieved my career best world no.3 ranking."
Anthony Ricketts
"Chris is a leading expert in this cutting edge science and the Gamma techniques he teaches create deep change in your brain and body and give you the power to tailor your own destiny."
Kazadi Kalangu M.D.
"In over 25 years of coaching world class athletes and business executives to perform at their best, Chris's Gamma Techniques are the most powerful and effective I've used."
Ole Bloch
"Chris's coaching helped me recover from a knee operation that had kept me out of the game for 8 months. My self-belief and confidence soared and I rapidly regained my place at the top and became world number 1."
Sarah Fitzgerald
"After clearing out some surprising conflicts about my performance in my subconscious mind, I got to the start line of my next race and truly believed in myself and I had the perfect race and came 2nd in my category. Adding in the mental side really made the difference!"
Andy Brodziak
"Chris's coaching helped me stay sane and focused throughout my intense training programs and this really helped become world champion and world number 1"
Rodney Eyles