A Unique and Ground-Breaking Event that will Blow the Lid Off Your Success!
The Super-Consciousness Workshop
Create the New Breakthrough Super-Consciousness State and Change Your Subconscious Limiting Beliefs and Hidden Blocks into Life Empowering Positive Beliefs in Minutes!
Using

'State of the Art Technology'

we will be Measuring Your Personal Energy Field
as you Make these Rapid and Profound Changes.
"Chris is a leading expert in this cutting edge science and the Gamma techniques he teaches create deep change in your brain and body and give you the power to tailor your own destiny."
Kazadi Kalangu M.D.
In this unique and ground-breaking workshop, you will learn how to access the new 'Super-Consciousness state known as Gamma where you will change your subconscious limiting beliefs and blocks into empowering positive beliefs and thinking patterns in minutes!
The Power of a Group in Super-Consciousness.
When a group creates the 'Super-Consciousness' state it creates a very powerful coherent energy field that is 1000 X More Powerful than an individual.
This is where profound shifts in your awareness, thinking and self-belief take place.
You experience yourself as being more than a physical body. You feel an expansiveness of your consciousness and a deep understanding you are connected to everything, everywhere and everyone at the level of energy and consciousness.
Those sorts of experiences are like having a whole system upgrade on what you believe about yourself, your abilities, what you can achieve and what you want to do with your life.
In this Unique Ground-Breaking Workshop, we will be
Using State of the Art Technology to Measure the Human Energy Field of the Participants
as you make Life Empowering Changes at the Subconscious Level of Your Mind.
This is Mind-Blowing…quite literally!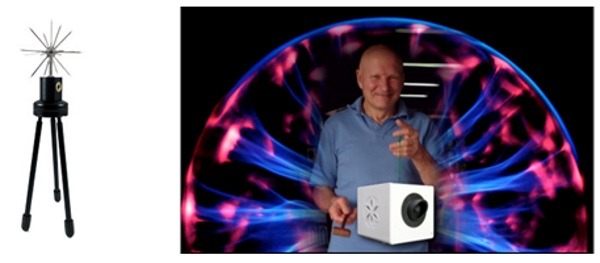 Just some of the Benefits You Will Receive from the Super-Consciousness Workshop:
Remove Subconscious Limiting Beliefs, Self-Sabotaging Habits and Blocks to Success that Stop You Achieving Your Goals and Desires.
Encode New Empowering Belief Systems, Goals and Intentions into Your Subconscious Mind to Maximise Your Results.
Access Information That is Not Available to You in Normal Waking States Where You Find Answers to Your Problems and the Best Way Forward For You.
Create a Profound Relaxation and Healing Response in Your Body and Unleash a New Level of Vitality.
Rapidly Eliminate the Stressful Emotions That Keep You Anchored in the Past; Worry, Fear, Doubt, Lack of Confidence, Procrastination, Feelings of Not Being Good Enough, Clever Enough or Worthy.
Achieve a Heightened State of Awareness and Intuition.
You Will Create a Deeply Integrated Sense of Confidence, Self-motivation and Optimism About You, Your Abilities and Your Future.