Chris Walton is an internationally recognised performance psychologist and consciousness researcher. He is the author of two best-selling books and the creator of the Gamma Mindset Program.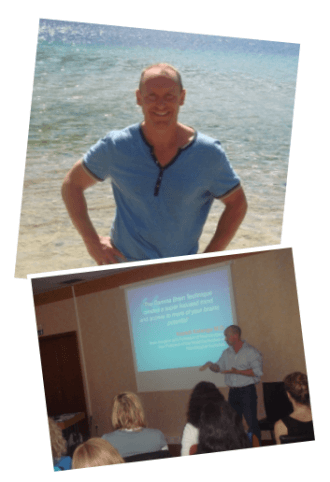 Chris's Books;
The Gamma Mindset – Create the Peak Brain State and Eliminate Subconscious Limiting Beliefs, Anxiety, Fear and Doubt in Less Than 90 Seconds! And Awaken the Next Stage of Your Potential to Create the Future You Want.
Peak Performance in 60 Seconds – The 4 Essentials to Maximise Your Energy, Resilience and Performance.
Chris; "In the 1990s I was a health and fitness manager of two health clubs and had a thriving personal training business. It was here I got to train some world champion athletes and listen to my clients tell me about their life week in, week out. I saw first-hand how the 'programs' of the mind can help or hinder peak performance and our day to day health, happiness and success.
In the late 90s I moved into the world of psychology and consciousness and researched the relationship between brain wave states and states of consciousness.
During this research between 2000-2006, I had five out of body experiences which clearly proved to me that our consciousness is not just inside our head but is in fact everywhere and we are connected and entangled with everyone and everything all of the time.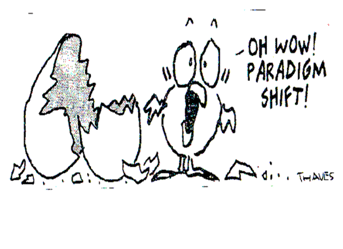 I wrote The Gamma Mindset book (which was first published as Gamma Healing and updated in May 2014) after working with the shaman in Brazil and Peru between 2006-2008. In two specific shamanic ceremonies taking the sacred medicine called ayahuasca (pronounced aya – hu – asca) I experienced a total dissolution of Chris as a physical being and entered into what's known as a cosmic consciousness experience. (You can read one of these accounts and my first out of body experience in the appendix of the Gamma Mindset book.) To say the least these experiences were totally life changing.
I experienced that our brains and bodies do not create thoughts and feelings but instead are antennas transmitting and receiving a signal into and from a field of infinite energy, information and potential. This has now been verified at the leading edge of science and is described in chapter 7 of the Gamma Mindset book.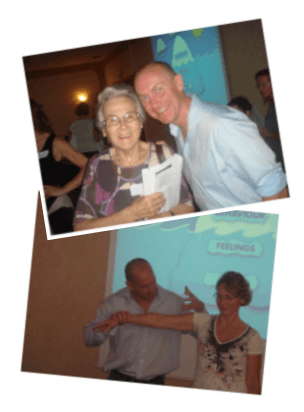 At the fundamental level we do indeed create our own reality but there is more to it than simply the law of attraction. When we eliminate outdated subconscious limiting beliefs and autopilot emotional reactions, we re-tune the frequency of our brains and bodies and access far greater potential and power.
The most limiting belief we can hold is that we are just physical bodies with a personality.
For real freedom and happiness we need to move beyond this, not just in logical understanding, but to deeply integrate a more expanded sense of self. We are not meant to live our lives full of anxiety, doubt, fear and limitation, we are meant to live with confidence, bliss, passion, connection and purpose.
We are meant to realise just how powerful we are and bring that power and creativity into the physical world and create some magic here. The Gamma Mindset teaches you how to do this."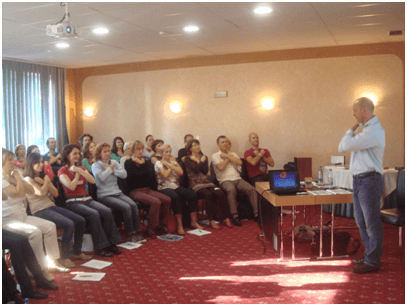 Chris runs the Gamma Mindset workshop around the world and offers unique 1:1 coaching sessions in his private practice and worldwide by video skype.
He also runs training programmes for organisations on resilience and mental fitness.
He has coached world champion athletes and is a guest lecturer on the MBA programme at the University of Westminster Business School in London.
Contact Chris anytime on: Chris@ChrisWaltonUK.com
Bio
PhD in Integrative Medicine (Current Study)
Master of Science Degree: Consciousness and Transpersonal Psychology.
Degree: The Science and Management of Health and Fitness.
Adult Development Theory – Dr. Susan Cooke Greuter – Harvard University.
Relationship Psychology – Professor Petruska Clarkson – University of Surrey.
Energy Medicine, Frequency Medicine and Resonance – Dr.James Oschman.
Applied Psycho-Neurobiology & Autonomic Response Testing – Dr. Dietrich Klinghardt.
Thought Field Therapy, Mental Field Therapy, Emotional Freedom Technique, Hypnosis, Psychological Kinesiology.
Myers Briggs Profiling.
Fundamental Interpersonal Relations Orientation–Behaviour™ (FIRO-B®) Profiling.
Enneagram Profiling.
Emotional Intelligence Profiling.
Internationally Certified Trainer of Neuro-Linguistic Programming.
Forty two days expanded consciousness training at The Monroe Institute in the USA.
Many wild, challenging and enlightening hours in shamanic ceremonies in South America.