Gamma Mindset Feedback
"I experienced massive changes in myself and my patients and I'm leaving medicine to do this type of work."
Dr. Melanie Salmon GP for 35 years and Gestalt Therapist for 20 years.
"The most powerful course I've taken in over 20 years of development work."
Vlatka Hlupic PhD Professor of Business and Management, University of Westminster
"In over 25 years of coaching world class athletes and business executives to perform at their best, Chris's Gamma Techniques are the most powerful and effective I have used."
Ole Bloch 1980 Moscow Olympian and Executive Coach, Founder of the Institute of Management Coaching International.
"My wife has noticed so many changes in me and my career has improved tremendously as a result."
Dr. Antony Sawyer GP for over 20 years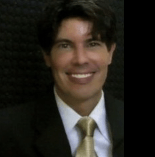 Chris Walton's Gamma technique is one of the most powerful tools I've discovered to dissolve limiting beliefs. I use it personally everyday and after using it in our workshops, seminars and with personal clients, we received more testimonials about change than ever before.
I feel this is a leading-edge program that will soon be incorporated into every self-development program around the globe. If anyone wants to free themselves from the limiting beliefs that hold them back, then this technique is a must, because not only does it work but it works quickly.
James A Sinclair Award Winning Film Producer
"I noticed physical changes straight away, this program was life transforming"
Stephanie Burton Relationship Coach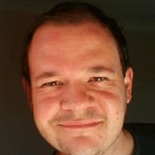 'Changing my subconscious beliefs had a huge effect on my results. I set a goal to earn a £100K in 18 months and I achieved it in half that time, I just felt more of me or rather all of me was going in the right direction. This was all down to doing the Gamma magic!'
Dan McAndrew Internet Entrepeneur
" This course enabled me to make some big changes in my life and now I'm ecstatic."
Ivan Miljan Management Consultant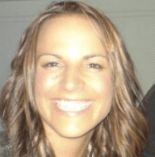 I use the Gamma Techniques daily to make sure I can perform at my best in my very busy and stressful job. I think clearer, have stronger intuition on what the best decision is and the usual daily stress doesn't bother me anymore. I highly recommend it.
Emma Richards Global Managing Director of Retail, Consumer and Procurement at AGP Ltd
"I realised I don't have to be the victim to my subconscious beliefs now I have this tool to change them."
Marjana Soul Coach
"This is one of the few things that really delivers tangible lasting results, I highly recommend it."
Nabeeh Marar Homeopath
" It 100% worked, my life changed more than I could have hoped for."
Charlotte Sinclair Eating Psychology Coach
"This was a huge milestone in my life"
Emina Pejakovic
"These things work, my times are better and my clients are performing better."
Serge from Croatia Professional Swimmer and Coach
"These techniques are the fastest working with the most potential I've experienced in 23 years of personal discovery."
Ivan from Bulgaria Pilot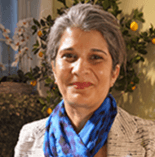 "These sessions have helped me become clear on what I want or need, and more importantly helped to reprogram my beliefs to allow this to manifest simply and easily in my life. It has made me feel more balanced, fulfilled and at peace with myself which no doubt makes me a better doctor for my patients"
Dr Shamim Daya Wholistic Medical Centre, Harley St, London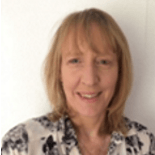 'I've been working in personal development for over 15 years and have done countless different trainings. In my experience, the Gamma Mindset is the most effective belief change technique I have come across. I use it regularly, both personally and professionally. Thank you for this hugely valuable work Chris.'
Liz Oliver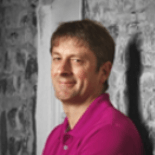 'I have known Chris Walton for the best part of 10 years and he is the only person i keep inviting back to present on my Mind Factor courses. The reason being is that his content and delivery are exceptional. Make sure you do yourself a favour by looking into and investing in what he does. The decision will be one of the best you have ever made.'
Dr Karl Morris Sports Psychologist
The information posted here by gammamindset.com is not purposed to replace professional medical diagnosis, treatment or even advice. You should always consult a qualified healthcare professional with questions about any medical condition.
In accordance with the latest FTC guidelines, we want to make it explicitly clear that the customer letters and reviews we have received are based on the unique experiences and circumstances of a few people only. We cannot promise that you will experience similar benefits from using our product. The generally expected performance of the Gamma Mindset program in regards to any specific disease has not been scientifically validated and we cannot and will not make any promises in regards to any miracle cures.